At our state-of-the-art surgery center, we specialize in alleviating the stress of surgery and making your image enhancement a pleasurable and rewarding experience.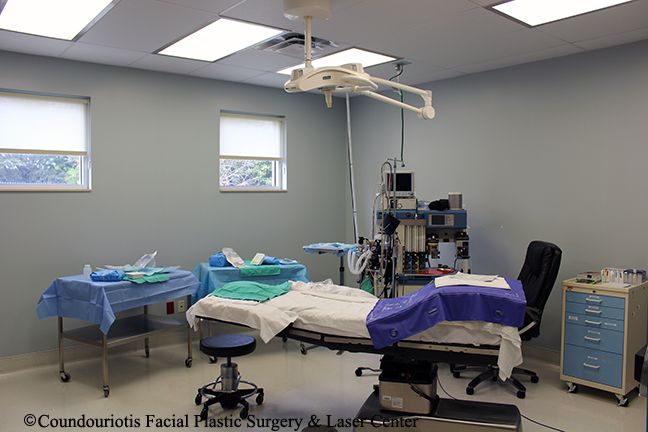 At our AAAASF accredited surgery suite, we tend to all of your comfort and safety needs in an environment that is elegant and serene. But beyond the calm surroundings is a precisely run medical facility employing the highest surgical standards as well as the latest equipment and technology, including a fully equipped operating room staffed by a AAAASF credentialed staff including your surgeon, anesthesia provider, and nurses.  
Our accreditation by The American Association for Accreditation of Ambulatory Surgery Facilities is all about maintaining your safety, providing excellence in patent care and maintaining your privacy.  This high-level accreditation is proof of our commitment to the highest quality patient care, and signifies that we have met the rigorous standards of a nationally recognized third party.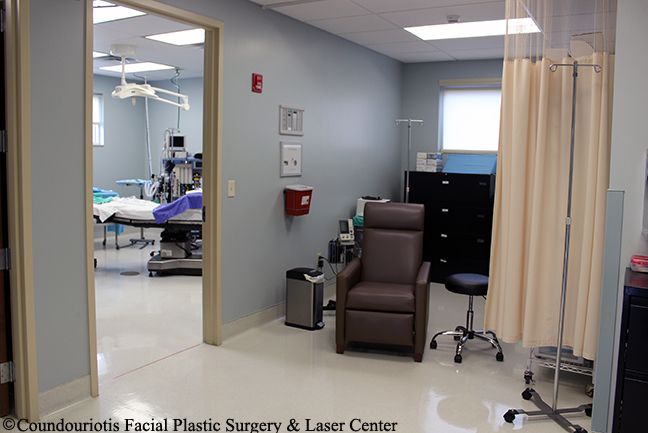 When you arrive in the morning, you are welcomed by the staff you already know and trust.  You're comfortably settled in the pre-op room; our anesthesia doctor meets with you; and then Dr. Coundouriotis spends time with you reviewing your procedure and answering any last minute questions you may have.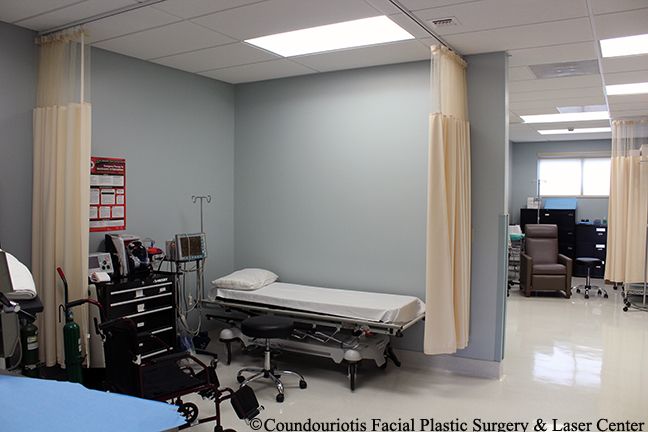 Once your surgery is completed there is never hurry.  You rest comfortably in our recovery area and have the undivided attention and monitoring of the OR Registered Nurse.  You are our priority and focus.  Rest assured that it is our pleasure to pamper and take care of you until you are ready to go home.
At our practice, your cosmetic surgery experience is about more than just beautiful results. We want you to feel secure, comfortable, and cared for every step of the way.